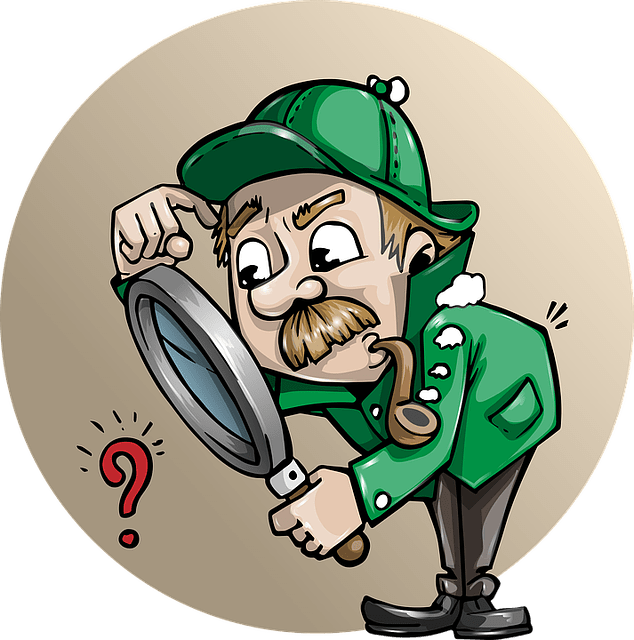 We are all more or less aware of radiation and the impact it has on our lives.
Whether you actively seek out this information to safeguard yourself and your family or you just happened to hear about it in passing, each of us is cognizant of EMF and its potential dangers.
When the issues first started coming up and people began catching on to the negative effects of phone radiation, the telecom companies were quick to jump in defense and declare that the radiations were absolutely safe.
It is a whole different matter however that no real studies were conducted to judge if they truly were safe or not.
Even when the governments of the world started regulating these radiation levels, they only did so on the basis of thermal activity. This was done in direct consultation with the telecom providers that caused the problem in the first place!
Basically they reasoned that since the radiations are non-ionizing (meaning they cannot split atoms), judging only the thermal levels of the radiation would be enough to gauge the threat it poses to our health.
But ask any student of electrical engineering and they'll tell you that radiation has other effects on biology other than thermal. You don't even need to be an expert to figure that out!
Forget experts, even common folk like you and I can observe the various effects radiation can have on the human body other than thermal activity. The most common example perhaps are people who work long hours in front of a computer.
They are typically insomniacs and often suffer from headaches and loss of concentration. Would you not find it intriguing that everyone who has a similar job profile suffers from the same conditions irrespective of geography?
This is a clear example of the short term effects of radiation on our bodies. Of course, there are long term ramifications too, including chronic diseases like diabetes and heart conditions.
That being said, the issue up for debate today is if mobile radiations are more dangerous than their Bluetooth counterparts.
In this article, we will take a look at the two types of radiation, how they interact with our bodies, and ultimately what poses a greater threat to our health and wellbeing. Let's get started!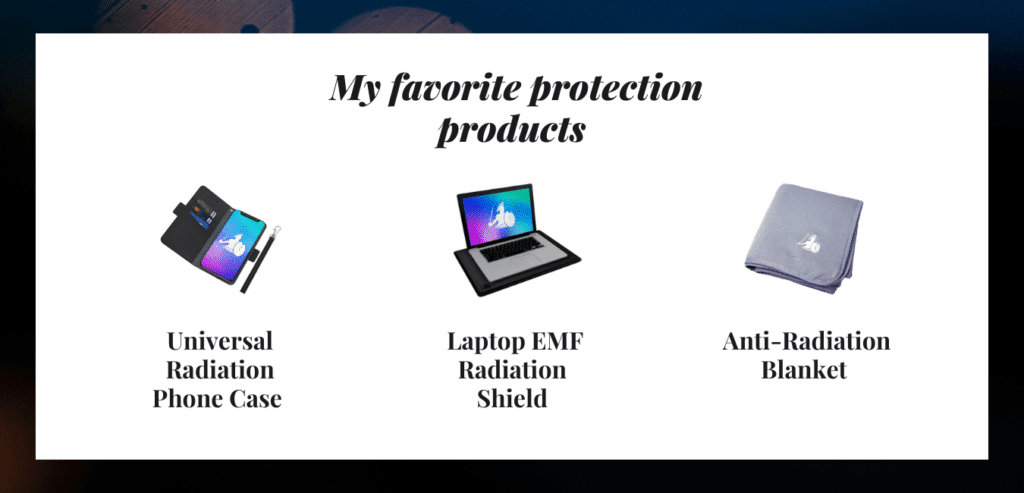 Mobile Cell Phone radiation
Radiation from mobile phones can be categorized into three categories depending on where they emanate.
They can be classified to be EMF radiation which is a byproduct of semiconductor electronics, cellular radiation, and ultimately wireless radiation. We will get into each of these in detail below.
EMF is generated in accordance with Faraday's laws of electromagnetism.
British physicist Michael Faraday had discovered that electric and magnetic forces are interconnected and the flow of electric current through a conductor produces a magnetic flux of the same amplitude around the conductor and vice versa.
This means that regardless of what it is if something is powered by electricity then it automatically generates some level of EMF radiation.
Mobile phones are complex systems that house thousands of little silicon chips carrying out important electrical operations.
According to Faraday's laws, each of those chips will be generating some EMF radiation based on the current flowing through them.
The average of all those radiations is the net radiation of the phone that it generates. Thankfully, the net radiation is quite low and not that powerful. Because of these attributes, the radiation cannot travel very far and dies down fairly quickly.
Thus by only increasing the distance between the phone and ourselves, we can drastically reduce the effect of EMF radiation on our bodies.
That being said, phones are designed to be on our person all the time. This makes it very difficult for people to really create distance between themselves and their cellphones.
However, if we can limit our phone usage to a minimum number of hours every day, we can achieve great results in terms of diminished EMF exposure.
Cellular radiation is exactly as it sounds – radiation emanating as a result of the sim card connecting to the nearest cell tower. Have you ever wondered how cell phones actually work?
They work wirelessly by sending signals through the air and receiving communication back from the cell towers. The signals sent are high energy radiations. We are surrounded at all times by these radiations and they constantly interact with our bodies.
Although we are regularly bombarded with these radiations, our bodies are pretty good at recovering from them, given enough rest. This is why it is important to never keep your phone near you while you sleep. Sleeping is a fundamental function of our body where it heals from the inside.
If the body is still getting exposed to radiation while sleeping, it cannot efficiently heal. Regular inefficiencies build up and over time take a toll on the body.
Thus it is vitally important to take proper rest and make sure that we have sufficient time isolated from all forms of radiation.
The best way to stop EMF radiation from your cell phone is to use a DefenderShield® Cell Phone EMF Protection & Anti-Radiation Pouch
Wireless radiation is used to facilitate wireless communication such as 4G LTE and Wi-Fi.
These are usually powered by RF radiations which are high energy radiation pulses that have information embedded in them. These radiations are powerful enough to penetrate physical obstructions like walls and display high thermal activity.
They have been shown to affect our cellular workings in a negative way and we must do everything to limit our exposure to these types of radiation.
The best way to do so would be to turn off your phone internet and Wi-Fi after you're done using them. That way your phone won't keep sending signals and you'd be subjected to far lower levels of radiation.
Bluetooth radiation
Bluetooth is a very common way of not only transferring files but also connecting other devices to a single device.
A host of appliances use it including phones, gaming consoles, TVs, etc. and they all have their specific use cases. Bluetooth primarily works by creating a small closed network between two devices and then allowing data transfer between them.
This is achieved through high power radiations which carry the data from one device to the other.
Bluetooth is also used today to connect two devices together. For example, it is common today to have wireless headphones connect to your cellphone and play music over Bluetooth.
But how does it happen? It works by encoding the music and transmitting it from the cellphone to the headset. The headset is retrofitted with a decoder that decodes the music and plays it for the user. Now as you can imagine, this uses significant levels of radiation to achieve this.
With the advent of Bluetooth 5.0, data transfer is faster than ever now. This is possible on part because Bluetooth uses a more potent radiation pulse to transfer data.
A higher energy pulse was anyway needed for smooth, seamless communication between two devices. That can only be achieved by using higher bandwidths and high energy radiations step in to fill those roles.
Bluetooth is mostly made up of RF radiation, microwave radiation, and some ELF. However, quite a lot of these waves are emitted every time a Bluetooth device initiates 'conversation'.
These are quite dangerous to us and exposure to these can have long term negative effects on our health and wellbeing.
Bluetooth enables a lot of really cool stuff to happen wirelessly but it also comes with a heavy price.
Thus the best way for us to stay protected against these dangerous radiations is not to opt not to use appliances and services that use the Bluetooth bandwidth. Going for wired connections instead of wireless can do wonders in terms of reducing our overall exposure levels.
So the next time you're playing a game, try using your wired controller; or the next time listening to music, do so on your wired earphone. Sure they take away some of our convenience but it is a necessary sacrifice that we all have to make.
That being said, wired appliances are equally as wonderful as their wireless counterparts and there is no reason why you shouldn't be using them in your everyday life.
Which is worse – Bluetooth or cellular radiation
Cellular radiation is pretty bad in terms of the damage it can do from close quarters. However, our bodies are well equipped to heal from those damages pretty quickly given adequate rest.
Bluetooth radiation however is much more vicious on our bodies and can wreak havoc on our biological systems. This is in lieu of their high energy radiation pulses. Thus we need to be especially wary of Bluetooth radiation and take all necessary steps to protect against it.
How to protect against radiation
The most obvious way to protect against radiation is to simply remove any sources of radiation from your life. While it is the most effective, honestly it's not very realistic.
There are certain things that I've become an integral part of our lives and we can't just do away with them overnight.
Even if you manage to somehow stow away all your wireless devices and clean your immediate environment of all radiation, other people in your vicinity would still be using those services ultimately resulting in passive exposure.
You won't be able to convince everyone to quit wireless so there is always a chance that you will still get exposed regardless of how precautious you are.
Thus the best way forward is to invest in good quality anti-radiation products that guarantee protection from these harmful rays.
They are available for relatively cheap and are of wide-ranging variety – from t-shirts to blankets – for you to choose from.
If you are interested, I have an extensive list of products that I personally use and highly recommend. I also have a bunch of reviews on these products on my website for your perusal.
My personal favorite EMF detection and protection products
Related questions
Is radiation dangerous?
Yes, radiation can be quite dangerous to us if we are not careful about the amount of exposure. Radiation has been shown to have several short and long term effects on our bodies which are both concerning and troublesome.
If you are interested in knowing more about radiation and how it affects us, we have a number of articles on this website that'll help you get started.