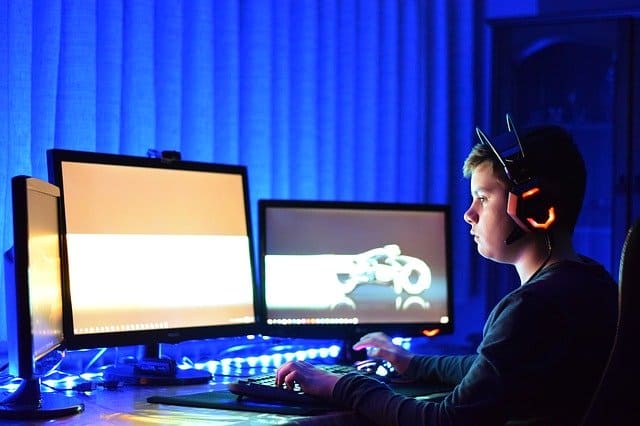 Want to know how to protect you and your child from blue light while gaming? I have spent many hours researching this very question so I can let you guys know in this article.
Everyone likes a good video game, and understandably so. The thrill of going on an adventure, the adrenaline rush, the heart-thumping action – what's not to like?
The age group most taken by video games are children and young adults. They just love playing these games.
It provides an escape from reality, can be a great stress buster and what's more, if the choice of games is to be moderated, they can be amazing educational tools as well.
However, not everything is as rosy. Gaming for long periods of time has been shown to damage our eyes and can aggravate a whole range of eye conditions including myopia, premature ageing of eyes, and even sleep interference.
These are serious conditions that really force us to put into perspective if gaming is really worth it. But what if I told you that there is a way you could let your children play their games and yet make sure they don't damage their eyes?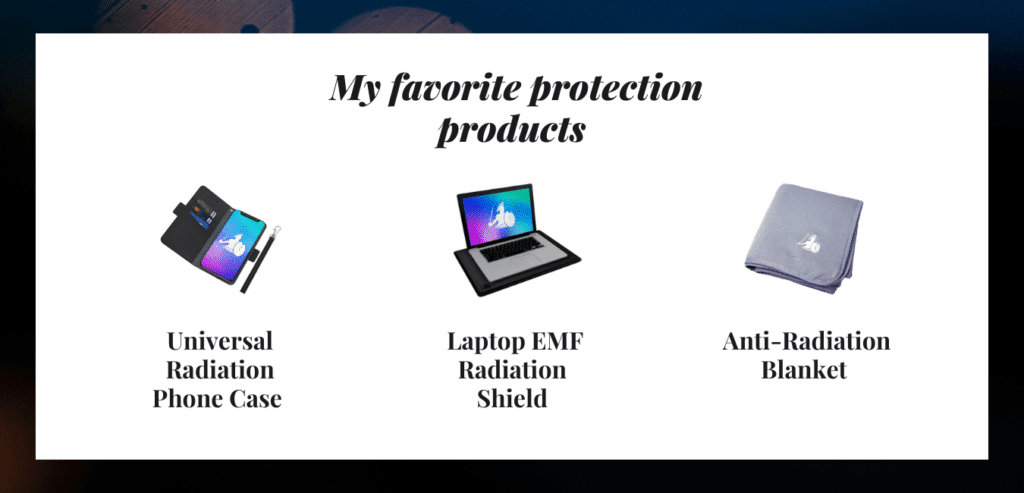 Here are the best Blue Light Blocking Glasses you can buy in no order.
To understand this better, we first need to understand what causes eye damage in the first place. In this article, we take a look at the blue light, its effects on us, and how we can counter it so that we can live life on our terms. Read on.
Understanding blue light
When we watch something on the screen, whether it be our TV or computer monitor, it displays the image or video by recreating pixels onto itself.
There are several ways that monitors do this – through LED lights, liquid crystals, etc. Based on the kind of tech they're using to display those pixels, the monitors are christened. Some common types of monitors are LCD and LED.
What is common among both these monitors is that they both emit blue light. Blue light is a background light that is used to enhance the clarity of pictures and highlight pixel separation.
Blue light makes images appear vivid and are essential to a good display. However, blue light is severely detrimental to our eyes if exposed for long periods of time.
The frequency of the light is so high that not only can it mess with our biological eye functions like loosening of corneal muscles, but it can also influence other conditions such as insomnia. It is very dangerous and can be really harmful to our long term eyesight if we don't take due precautions.
What is the risk of exposing to blue light
As we touched upon in the last section, the frequency of the light is so high that it can adversely affect bodily functions.
Exposing oneself to blue light for long periods of time on a regular basis can loosen the corneal muscles, thus contracting early-onset myopia. This will result in an increase in your eye power and need corrective glasses or surgery for you to be able to see properly again.
The other major risk with blue light exposure is the premature aging of our eyes. The eyes can start to get droopy which is a terrible look but more importantly also comes with a detriment in eyesight.
There are chances of developing cataracts as well which are terrible and not much can be done about it to get it back to normal. There are no surgeries or other treatments in place to recover from premature aging of eyes, only remedial medication.
The third and perhaps most common repercussion of exposure to blue light is experiencing difficulty in sleeping. Regular exposure can eventually lead to insomnia as well which is a chronic condition and needs medical attention.
This is one of the most common symptoms of blue light exposure – people who use their phones before bed or people who work on their computer for long hours often complain about this.
Blue light frequency expedites your brain activity and it has a hard time relaxing and preparing to go to sleep. It is therefore good practice to detach yourself from all electronic devices at least one hour before bedtime so that your brain can properly unwind and you have a deep, fulfilling sleep.
Combating blue light radiation
We know that blue light is emitted from screens. We know that playing video games will expose us to a amount of this radiation which will increase our risk of contracting a number of medical conditions. So what do we do? Do we stop playing altogether?
Ideally that would be the perfect solution. Unfortunately, we don't live in an ideal world and video games are too good to be given up. Therefore, blue light glasses.
Blue light glasses are special glasses that are made to block these harmful light frequencies and filter them out.
They look and feel like regular glasses and you just have to put them on while on your screen to reduce your exposure to these harmful frequencies. There are a lot of really good ones in the market but if you ask me, here are the top three I recommend:
Blue Light Blocking Glasses – Signature Series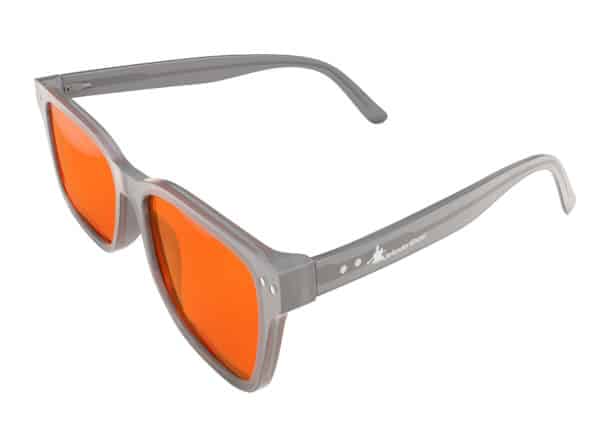 The Signature series blue light glasses from DefenderShield are a star in their own right.
They look phenomenal, feel like a million bucks, and offer unmatched protection from these dangerous blue light frequencies. They are rated to block up to 99% of radiation and can be used both indoors and outdoors with ease.
The glasses are designed to minimize eye strain, reduce premature aging of eyes, and curb sleep interference. They are an amazing product and have amazing reviews on their website are a testament to their effectiveness.
They offer two levels of protection – the orange-tinted glass that blocks 99% of radiation and the amber tint that blocks 50%. Each glass is sold with a one year manufacturer's warranty, meaning if you receive a faulty piece or if something's not right, they'll replace the unit at no extra cost to you.
These also come with a standard 30-day money-back guarantee, so if you decide these aren't for you, just file a claim and get your money back as long as it is within 30 days of purchase.
Blue Light Blocking Glasses – Reader Series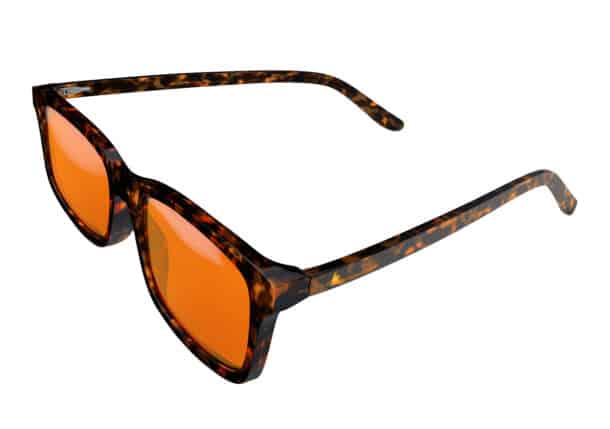 The Reader series features professional, polished frames that give you a confident look and provide superlative protection from blue light radiation.
The Reader series boasts of a comfortable fit and ergonomically developed blue light blocking glasses which are unisex so that you can pick one up regardless of your gender.
They come in two frame styles – black and tortoiseshell – and sport CR-90 lenses that are lightweight and shatterproof. The lenses come in two tint options, namely orange and amber, with 99% and 50% blue light blocking capability respectively.
The orange lenses also allow you to choose a magnification if you so like. They offer a magnification range of 0 to +3.0. They improve sleep quality by helping you fall asleep faster and promoting REM sleep while also optimizing your circadian rhythm so you wake up feeling well-rested.
These glasses come with a one year manufacturer's warranty for added protection and also ships with a 30-day money-back offer so that you can return them if you so choose.
Blue Light Blocking Glasses – Kids Series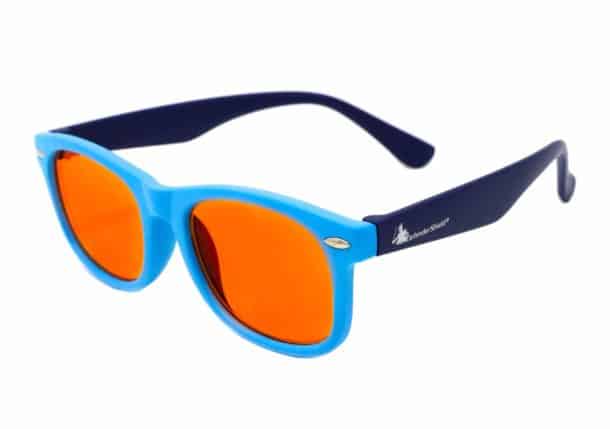 These are perfect if you have kids under the age of 10 and they spend a lot of time playing video games or staring at the screen in general.
They are made especially for children to filter out up to 99% of all blue light and reduce eye strain. The frames are made to be durable because kids are known to be rough with their belongings and the lenses are scratchproof and shatterproof.
These glasses also have been shown to improve the quality of sleep, thanks to its superlative anti-glare quality.
The anti-smudge coating help lenses remain clear for all-day use and anti-fatigue elements boost concentration and readability of small characters and improves screen contrast if they're using screens to read.
They also come in a whole host of color options for your child to choose his favorite.
The kids series is covered by a one year manufacturer's warranty from DefenderShield which is a really awesome backup to have especially considering how kids can be with things and also come with a 30-day money-back guarantee if you kids don't like the color in person or the frames don't fit perfectly.
These blue light glasses from DefenderShield are an amazing offering and people who spend long hours looking at screens should definitely look into getting one for themselves.
This is truer for kids since their eyesight is more vulnerable to damage and needs serious protection. The glasses by DefenderSheild promise up to 99% blockage of blue light and their claims are verified by independent FCC-certified labs.
DefenderShield has been in the business of manufacturing anti-radiation products for a long time and their brand is synonymous with excellence and innovation. If you're concerned about blue light and how it might affect your kids, I would highly recommend you get one of these glasses ASAP!
My personal favorite EMF detection and protection products.
Related questions
What are the dangers of blue light?
Blue light can cause a whole host of problems including digital eye strain, premature eye-aging, and interference with sleep. Blue light exposure can also cause symptoms like headaches, fatigue, dry eyes, and problems focusing.